Evesham & District Music Club
Bringing Classical Music to Evesham

Evesham & District Music Club presents its 70th Season Anniversary Programme of classical concerts.
Each Season offers a wide range of classical genre performed by professional musicians, both established artists and promising newcomers, many of international standing.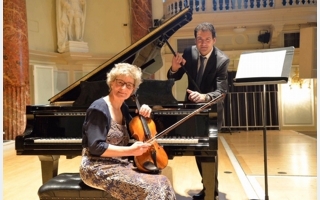 Duo Karadys & Michael Bochmann
The trio will be playing a programme which will include the Bach Chaconne, Brahms' F minor So…
Saturday 21 September, 2019
More Info
Become a member today
All of our concerts are open to the public, however why not consider the benefits of becoming a member?