Giacomo Susani & Musyck Anon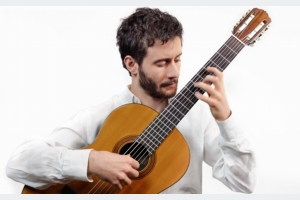 Giacomo Susani & Musyck Anon
GIACOMO SUSANI

​Giacomo Susani is a young Italian guitarist who has studied at the Conservatorio in Vicenza and the Royal Academy of Music. At the Academy he was awarded the prestigious Julian Bream Trust Scholarship. Over the years he has taken part in masterclasses and attended advanced courses with leading guitarists such as Paul Galbraith, Oscar Ghiglia, David Russell, Carles Trepat, Fabio Zanon. He has regularly taken part in guitar competitions from an early age, always obtaining excellent results and, on many occasions, winning first prize. In
As a performer he regularly appears in important venues in Italy and other countries as soloist, soloist with orchestra and in chamber ensembles, the most important venues including London, Cambridge, Canterbury, Bristol, Barcelona, Vienna, Milan, Venice.
In February 2015 the recording studio Stradivarius brought out his first solo CD "Giacomo Susani plays Petrassi, Bach, Tansman, Weiss", which obtained excellent reviews from the public and critics alike published most notably in "BBC Music", "Gendai Guitar", "Il Fronimo", "Classical Guitar" and "Amadeus".

Besides performing, he works in the field of composition, writing and premiering in London most recently Quintet for Guitar and Strings, Songs of Elegance and Wisdom for Soprano and Guitar and Of Dark Tales for two Guitars. He is also the Artistic Director of Momùs-More Music, a Musical Association based in Italy which promotes and organises classical music concerts.
Programme to include:
Frescobaldi Toccata per spinettina sola over liuto
Aria con Variazioni detta "La Frescobalda"
Pasieczny Tate Sonata
Sor Gran Solo op. 14
Walton Five Bagatelles

For this concert Giacomo is being sponsored by the Countess of Munster Musical Trust.

The Trust was founded in 1958 by the Countess of Munster (Hilary Wilson), who devoted her life to music and who was herself a pianist of considerable talent.
Lady Munster's generous endowment, from which the Trust's annual income is derived, currently provides awards totalling up to £250,000 to young musicians to support postgraduate studies. The Trust also provides a small number of instrument purchase loans to former beneficiaries and runs a Recital Scheme.


MUSYCK ANON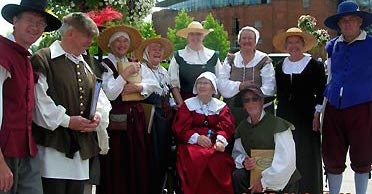 Conducted by Robert Chadburn, Musyck Anon specialise in singing early music. They were founded in 1981, and are based in the Vale of Evesham, Worcestershire. Their repertoire is varied and, as well as music from the 16th and 17th centuries, the group also sing contemporary works. They are particularly well known for their colourful 17th century costumes and number about 20 voices.
Promoter: EDMC - Venue: All Saints Church, Market Place, Evesham, WR11 4RW
Booking Dates
Friday 05 October, 2018 19:30 £5.00 (Under 18s) £16.00 (Full Price)
Booking Info: Venue - All Saints Church
Further Information
Book Now